News - 09/15/2006
Apple iPhone: fake or slipped out in France?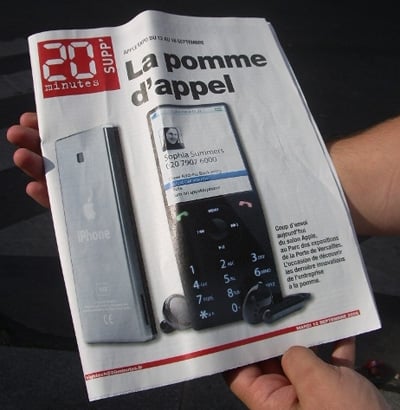 It's over again, this time from France.

Apple's eagerly anticipated 'iPhone' may have made an unscheduled appearance in public this week - on the front page of a Paris newspaper. French publication 20 Minutes on Tuesday splashed a picture of the device on an edition of the paper timed to coincide with the opening of Apple Expo Paris.

Even less than a rumor?

Check the original french page.

Source:
RegHardware
Back to ipodpalace.com News archive >>>
Please, let us know your opinion on our iPod surveys, it takes only a click!